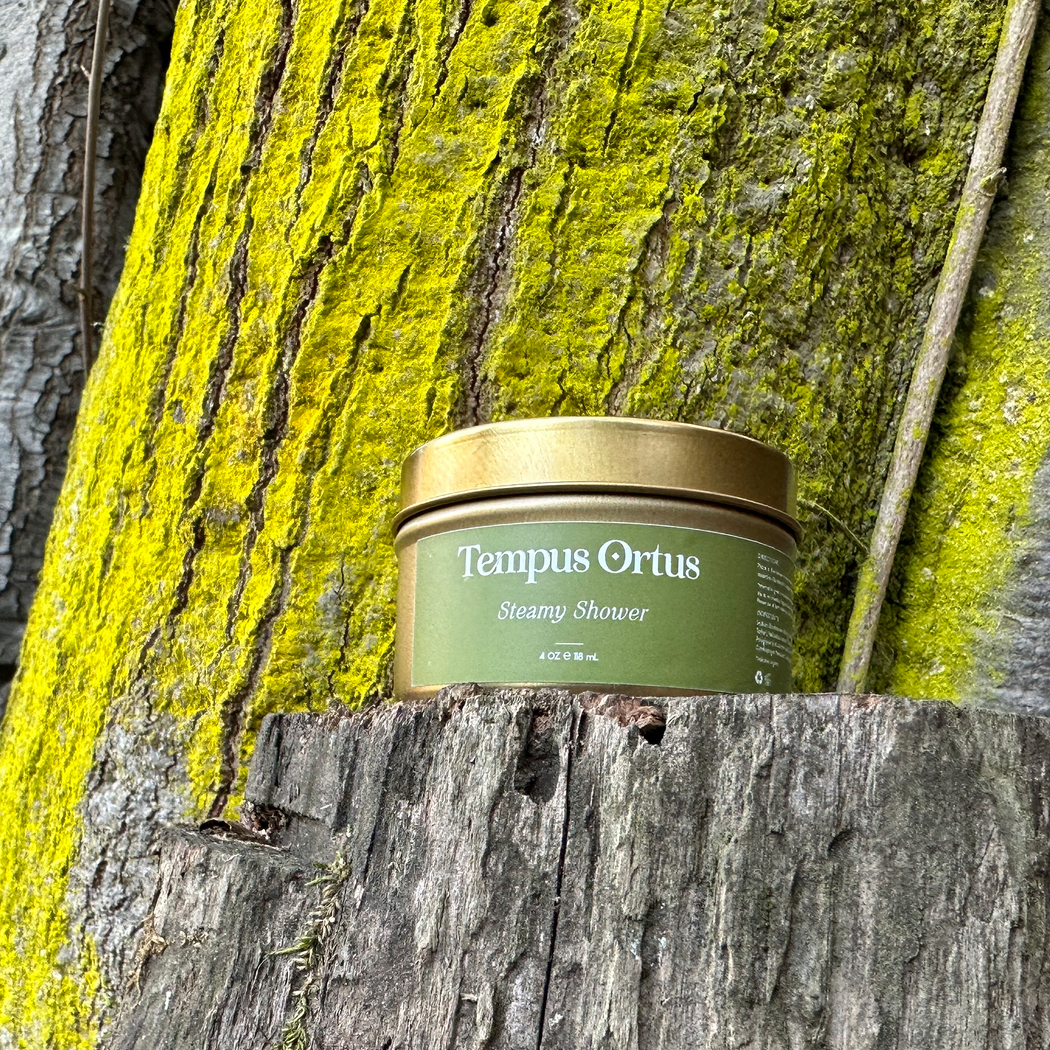 Steamy Shower
What is it? 
  Steamy Shower is a holiday offering from Tempus Ortus, meant to aide in relaxation and respiratory support. These little mentholated dream pucks are perfect on a cold day when you want to do some self-care but you're short on time. Comes already gift boxed in a lovely gold tin, 3 pucks to a pack.
Directions+

  Place in the corner of any shower or tub, enjoy the balancing, rejuvenating effects of menthol and the winter  blend of essential oils meant to support immune and lung health.  Note: not a bath bomb, only meant to steam in the shower.
*Information given is the historical use of medicinal herbs. This information is for educational purposes only, not FDA approved.
We do not intend to diagnose, treat, or cure any disease.
Please use all herbs under the advice and counsel of your local herbalist, midwife, spiritual advisor, and/or doctor.
Ingredients+
  Sodium, bicarbonate (Baking Soda), Anhydrous citric acid (Citric acid), Sea Salt, Kaolin, Potassium Bitrate (Cream of Tartar), Helianthus annuus (Sunfllower Oil*), Ethanol, Polysorbate
*indicates organic