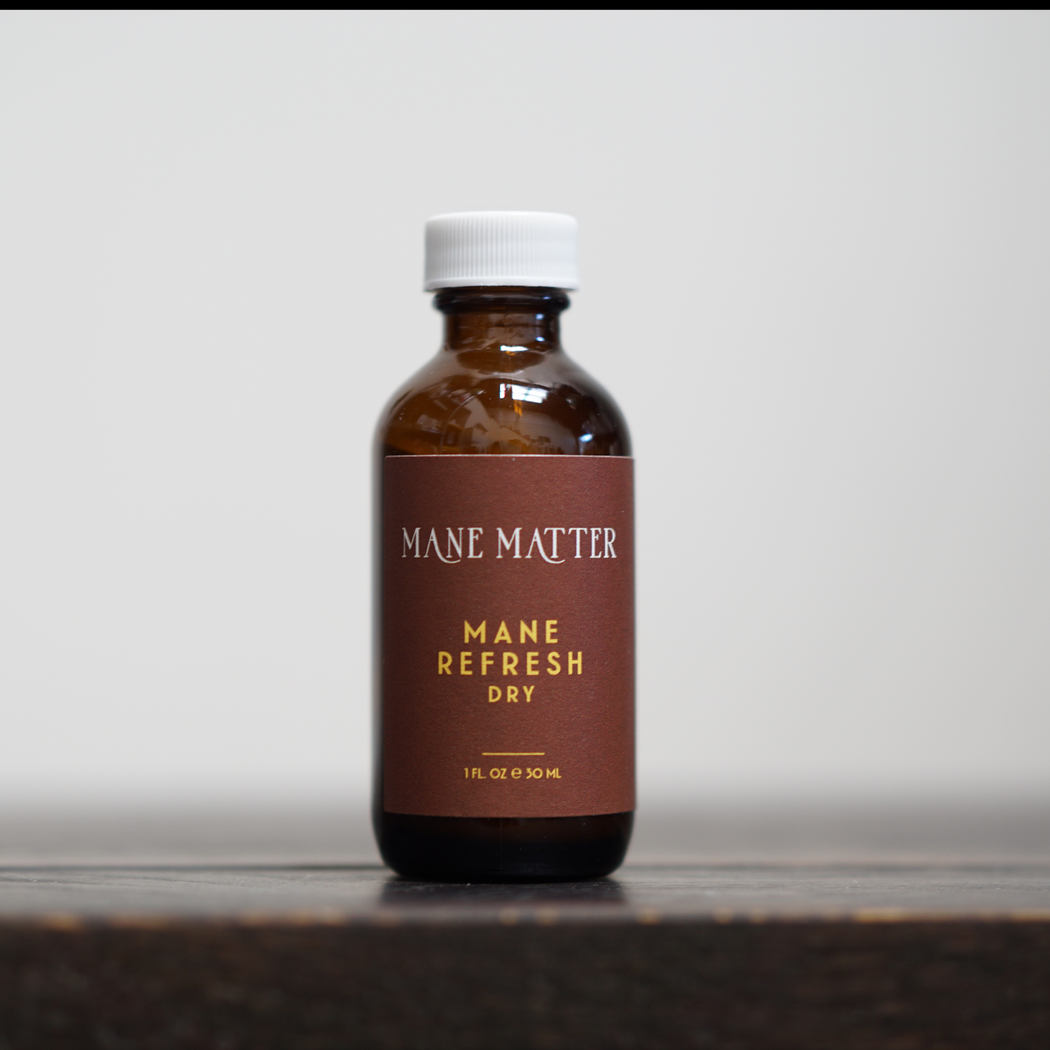 Mane Matter- Mane refresh dry-refill
 1 oz. Mane refresh dry 
 Mane Matter Mane refresh dry,  used for adding texture to the hair and absorbing oils from the scalp. Wonderful to add extra texture to finer hair. The best way to apply any powder dry shampoo, this way product is evenly dispersed. This is our refill bottle, we suggest if purchasing for the first time to purchase the Atomizer it comes fully loaded, ready to use. 
ingredients+  Amylum Oryzae* (rice starch), Manihot Esculenta*(arrowroot powder),Kaolin clay, Avena Sativa*(oatstraw powder), Lavandula y Intermedia* (lavandin flower powder), Chamomile flower, Arctium Lappa* (burdock root), French green clay, pearl powder, Helichrysum Italicum*(helichrysum), Pelagronium Graveolens*(geranium), Rosa Damascena*(bulgarian rose), Salvia Sclarea*(clary sage), Citrus Bergamia* (bergamot), zeolite, pumice, Mentha Piperita*(peppermint), Eucalyptus Globulus* (eucalyptus), Juniperus Communis* (juniper berry), baking soda, stearalkonium bentonite, Amyris Balsamifera (amyris)
*These statements have not been evaluated by the FDA. This product does not intend to treat, diagnose,cure, or prevent any disease. If you are pregnant, breastfeeding, or on any medications, please consult with a qualified health professional before beginning any new herbal products.