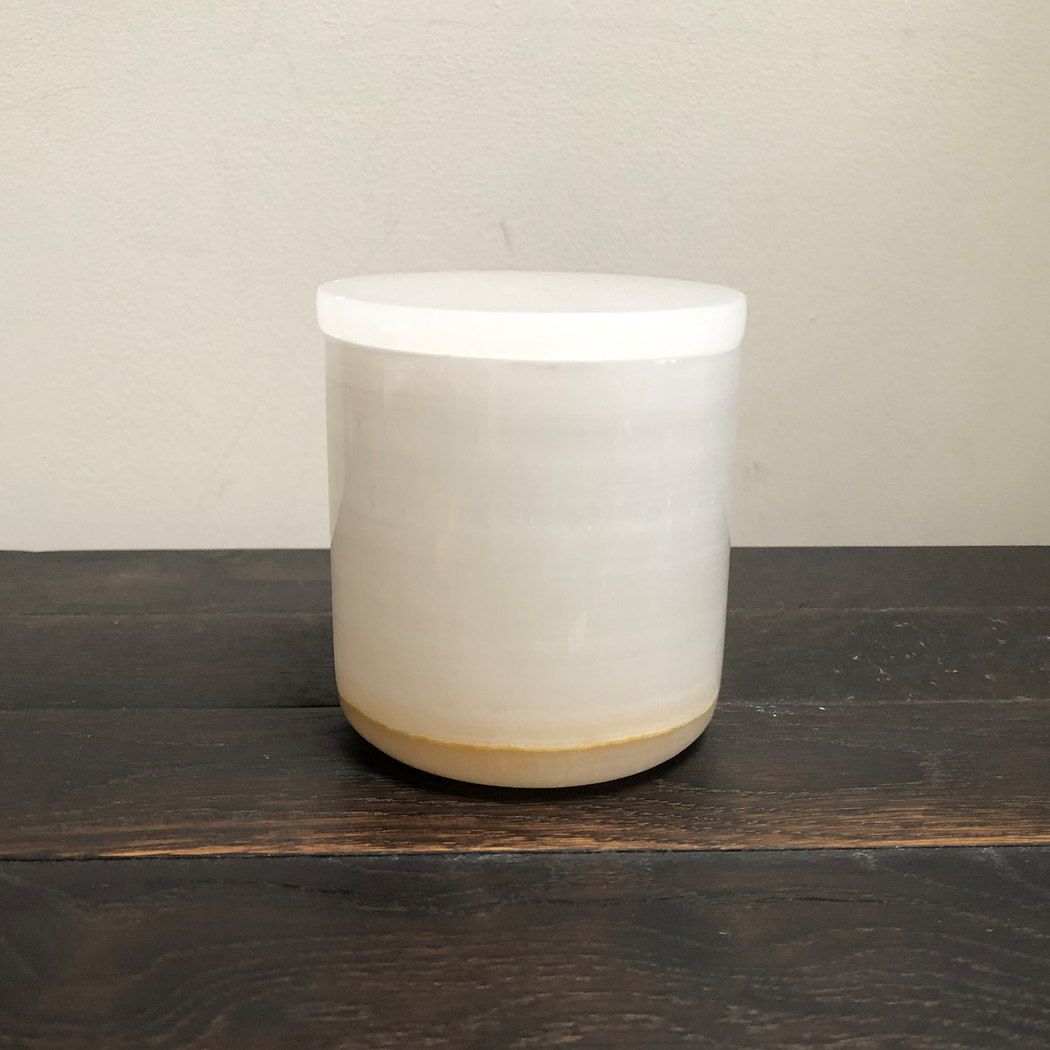 Holiday Solid Onyx Candle Vessel & insert
This luxuriously hand crafted Onyx candle vessel can be used as a container for little odds and ends once the candle has burned. The candle itself is in a beautiful simple glass insert ( replacements can be purchased on our site too). This ultra luxe gift of flame comes gift wrapped.
White Onyx can help relieve anxiety and stress, helps with maintaining, attracting, and exhorting positive energy. Helps to create a tranquility of space and mind. 
All our candles are 100% soy, with FSC certified wooden wicks. They come in scented and unscented. 
Ingredients in our Seasonal scented candle + Red Cedar*, Clove Bud, Fir Needle*, Eucalyptus*, Tangerine*, Rosemary* 
*indicates organic